11/04/19
Yet more South American football carnage!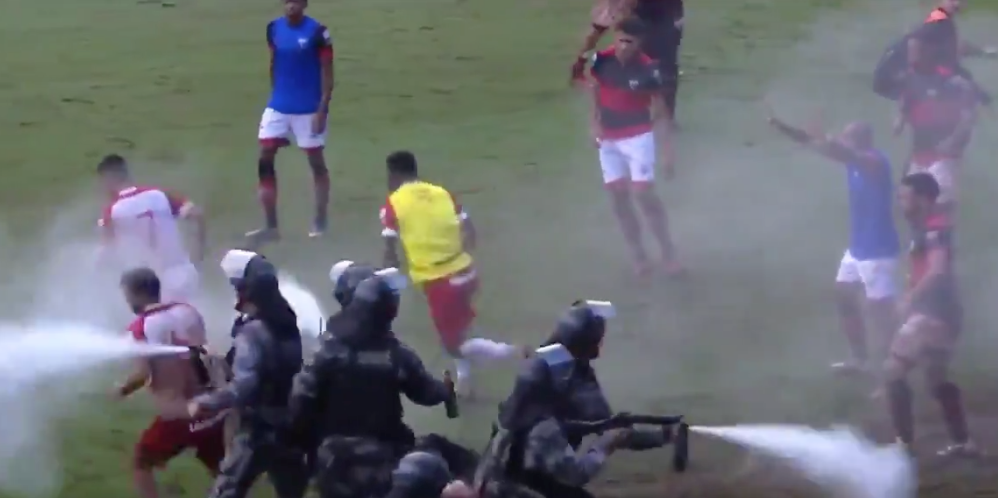 I dunno lads; maybe try having a matchweek where nothing mental happens? Just to see if it's any good, like?

Not saying you need to bin off the riots and the police and the pepper spray altogether, though they'd likely have more impact if saved for special occasions.

Something to think about...

In the meantime; let's all settle down for some absolutely loopy Brazilian scenes!
—Brawl breaks out between Atletico Goianiense and Vila Nova
—Players and club staff get involved
—Police have to break it up with pepper sky
—Club photographer leaves on a stretcher

🤯 Brazilian football is something else. pic.twitter.com/zh7M4tkLVg

— Marathonbet (@marathonbet) April 9, 2019
Add a comment
Recommended Articles