13/02/19
Tubes meets Pep Guardiola. FFS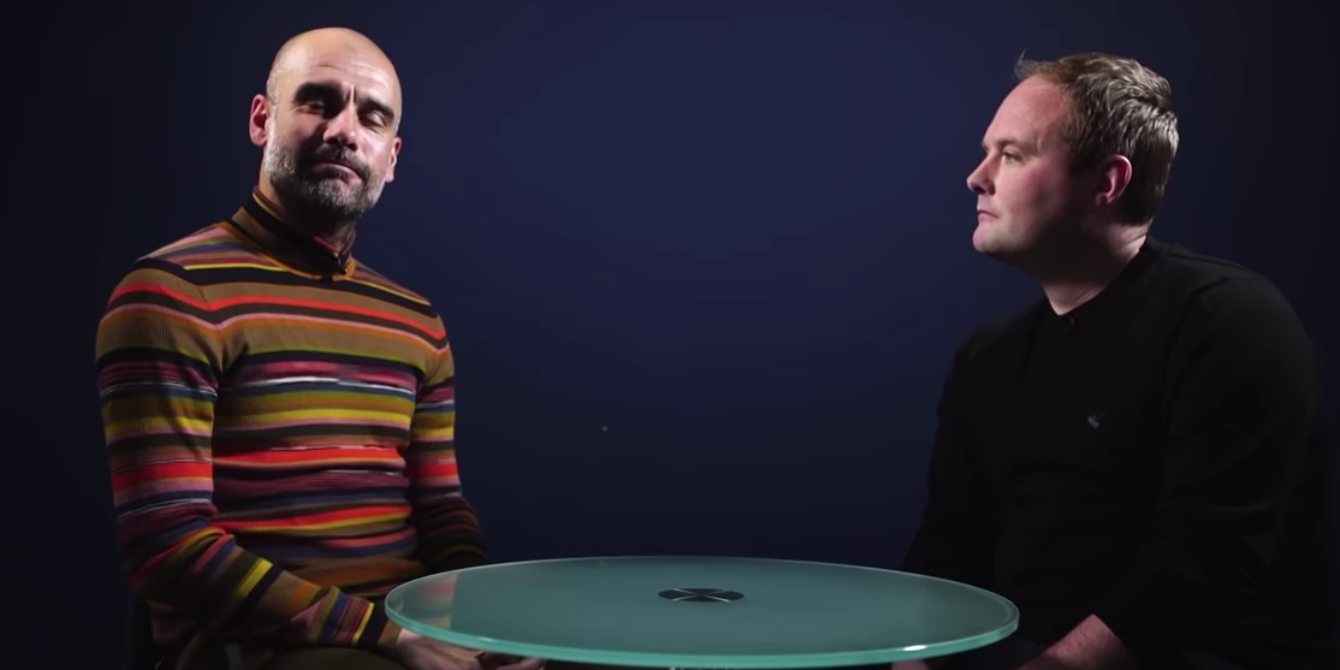 We all enjoyed a bit of Tubes, didn't we? Back in the mid-noughties, before the schtick started to wear a bit thin; great laughs.

It's now 2019. He's still at it. Soccer AM remains in existence. This happened.
Ooh Pep, what's the worst bit about being Man City manager?

Ooh Pep, isn't that song about you brilliant?

Look, the guy's basically a philosopher (behold the jumper) and this line of questioning is intellectually defunct. Time spent on contractually-obligated puff pieces, when he could instead be coming up with fancy new ways to revolutionise football again, is time wasted.
Yet more evidence that Sky are killing the game!
Add a comment
Recommended Articles