16/11/17
Watch Piers Morgan and Alan Sugar hype this weekend's north London derby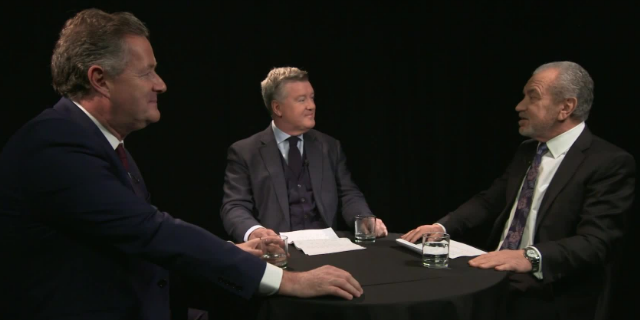 Morgan is Arsenal's most famous fan (in his head at least) whilst Sugar actually owned Spurs for a spell back in the 90s.

They'll never see eye-to-eye. But wouldn't it be nice if the rest of north London could come together, put their differences aside and all agree that these two are in fact a pair of massive tits. 'We have more in common than that which divides us'.

Let the banter commence.
Add a comment
Recommended Articles